Exhibitors & Products

ABDİ İBRAHİM İLAÇ SAN. TİC. A.Ş.
Reşitpaşa Mah. Eski Büyükdere Cad. No:4, Maslak, Sarıyer
34467 - İSTANBUL / Türkiye
+90 212 366 84 00
+90 212 276 20 20
[javascript protected email address]
www.abdiibrahim.com.tr
Abdi İbrahim, Turkish pharmaceutical industry leader, was founded in 1912 in Istanbul at a small pharmacy, by Pharmacist Abdi İbrahim Bey who had started the "healing" journey. Abdi İbrahim has the largest product portfolio in the sector, exceeding 180 brands and more than 350 products by developing its own products as well as working with 30 licensors. Today, Abdi İbrahim, which operates in 12 countries outside Turkey, exports to 50 countries and creates the highest employment with 4.500 qualified employees in the Turkish pharmaceutical industry.
---
---
AKTİF FARMA KİMYA TİC. LTD. ŞTİ.
ŞerifAli Mah. Beyit Sok. No:26, Ümraniye
- İSTANBUL / Türkiye
+90 216 316 01 86
+90 216 316 01 85
[javascript protected email address]
www.aktiffarma.com
---

ALTIGEN GIDA MEDİKAL DANIŞMANLIK KİMYA İÇ VE DIŞ TİC. LTD. ŞTİ.
Kazım Dirik Mah. Üniversite Cad. Meva Plaza No:116 D:63, Bornova
- İZMİR / Türkiye
+90 232 324 34 43
+90 232 324 34 03
[javascript protected email address]
www.altigenbio.com
Our Company is a biotechnology company, located in Izmir that positioning to focus aftersales and technical support with experienced molecular biologists on food, veterinary, plant health and medicine area. Our goal is find to best solution. Therefore we are collaborating with high quality providers. Our product line; Real Time PCR Kits, Nucleic Acid Isolation Kits, Oligonucleotids, Enzymes, Lab Equipments, qPCR Instruments, Full Automatic Nucleic Acid Isolation Robot Our services; ISO 17025 Lab accreditation consultancy, applied method validation and uncertainty of measurement training, Sequencing analysis, Project consultancy, Laboratory set.
---

ANALİTİK KİMYA ve LAB. CİH. SAN. TİC. LTD. ŞTİ.
İSTOÇ 21.Ada, No:39-41-43-45 Mahmutbey, Bağcılar
- İSTANBUL / Türkiye
+90 212 659 98 70
+90 212 659 53 48
[javascript protected email address]
www.analitikkimya.com.tr
Analitik Kimya was established in 2008 and located in Istanbul, Turkey. Analitik Kimya serves many industrial establishments from different industries, including Pharmaceutical, Food, Cement, Agriculture, Mining, Textile and Laboratory. Analitik Kimya is Turkey's leading supplier and exporter of below products: • Laboratory Chemicals : SCHARLAU, SISCO, MERCK, ROQUETTE, SIGMA ALDRICH, CARLO ERBA, BASF, DSM, BECTON DICKINSON • Laboratory Glassware & Consumables, • Sterile and Non-sterile gloves, • Excipients for Pharma Industry, • Referance Standards (EP, BP, USP, LGC and others ), • Cleanroom Products, • Microbiology Products.
---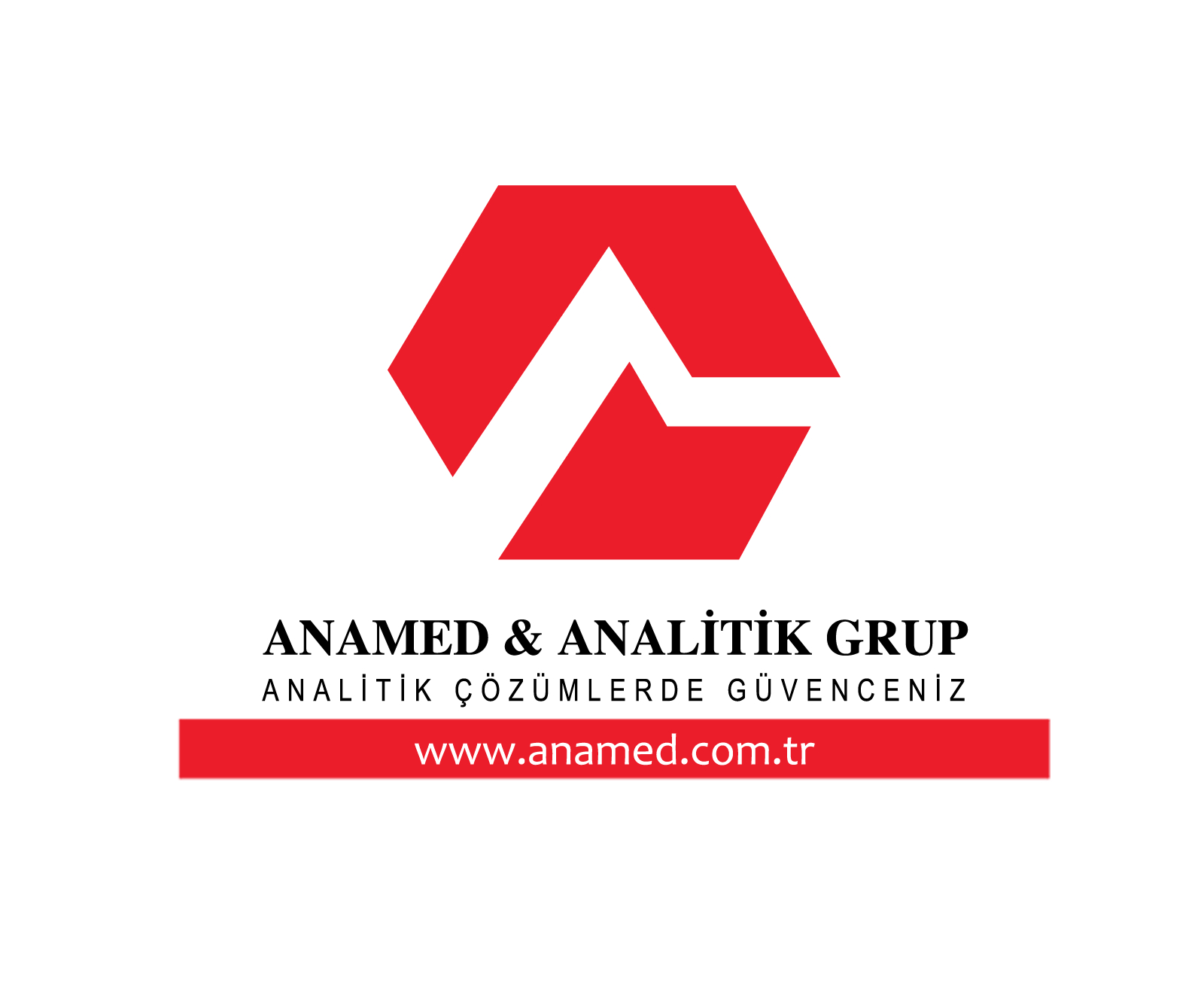 Since it was established in 1975, Anamed & Analitik Group has been aware of the importance of the chemistry industry in Turkey. Parallel with the developments in the sector, we have a wholesome approach; we provide analytical quality control, new formulation and manufacturing process control devices and consumables to the chemistry industry. We are developing joint projects with the Turkish Government, TUBITAK and KosGeb to support and develop R&D in the chemical sector. Additionally, we support the Institutes, Laboratories, Pharmaceutical industry, Chemical and Pharmaceutical Faculties by providing installation, maintenance, method development, calibration, and training services for our quality control, analytical and research and development devices. We are the sole distributor of sales and after-sales services for products manufactured by Büchi, Büchiglasuster, Bellingham Stanley, Elga, Pall, Integra, ThermoFisher Scientific, PSS, Thales Nano, Sotax, Microfluidics, Gabo and Milestone. We provide services in the development of new product formulations, especially in the fields of Nanotechnology, Biotechnology, Natural Compounds and Encapsulation applications by Büchi, Büchiglasuster, ThermoFisher Scientific, Microfluidics, PSS-Nicomp companies and innovative applications of these devices. We care about the service we provide to the chemical industry. We constantly follow new and advanced technologies. As Anamed & Analitik Group, we have 50 experienced knowledgeable team members in 4 regions across Turkey. We play an integral role in the growth and development of the chemical industry. We strongly believe that a strong chemical and pharmaceutical sector will carry Turkey into the future, and we are constantly investing in our industry, our customers and our people. We take our business seriously, follow global developments and innovations, constantly train and equip ourselves with the right information. Our goal is to grow the industry by developing new products and diligently working together with our partners.
---

ANT TEKNİK CİH. PAZ. VE DIŞ. TİC. LTD. ŞTİ.
Burhaniye Mah. Beybostanı Sok. No: 45, Beylerbeyi, Üsküdar
- İSTANBUL / Türkiye
+90 216 422 67 00
+90 216 422 67 54
[javascript protected email address]
http://www.antteknik.com
Ant Teknik, is offering sales, support and project services for laboratories tailored to their analysis requirements. The company with its offices in Istanbul, Ankara, Izmir, Adana and Baku; more than 100 employees and resellers, offers innovative analytical solutions for fields as pharma, life sciences, food, etc since 1999. Ant Teknik represents global brands including Shimadzu, BioTek, Applikon, Hitachi Koki, Rudolph Research, Merck, Restek, GLSciences and Ecolab. The product range includes analytical instruments (chromatography and spectroscopy); chromatography consumables (columns, filters, vials) and laboratory equipments.
---

ANTON PAAR ÖLÇÜM ALETLERİ TİC. LTD. ŞTİ.
Küçükbakkalköy Mah. Elvan Sok. Pasific Plaza B Blok No:8 Kat:Z-1-2 , Ataşehir
34750 - İSTANBUL / Türkiye
+90 216 574 66 65
+90 216 574 12 30
[javascript protected email address]
www.anton-paar.com
Anton Paar produces high quality measurement and analysis instruments for various industries and R & D applications. It is the world leader in the areas of density, concentration, CO2 measurement and reometry. Anton Paar products in Food, Chemical, Pharmaceutical, Petrochemical, Paint sectors; Quality-Control and R & D laboratories, universities and other scientific institutions require analytical measurements are used for quality control purposes. During 92 years, the innovative approach of Anton Paar employees is the basis for their commitment to quality and commitment to customers and to the needs of different markets.
---

APEX PROTECT TEKSTİL VE DIŞ TİC. LTD. ŞTİ.
Kaptanpaşa Mah. Darülaceze Cad. Bilaş İş Merkezi No:33 Kat:7/73, Okmeydanı, Şişli
34384 - İSTANBUL / Türkiye
+90 212 320 67 57
+90 212 222 30 15
[javascript protected email address]
http://www.apexprotect.com
When it comes to production in cleanrooms, the products produced need to be protected from both microbial and particle contamination; Apex Protect share the knowledge and experience about cleanroom products and has aimed to be your experienced and reliable partner in the cleanroom with its products. To give the best price for the best quality; either the products are produced by themselves or purchased from direct producers. It is an ISO 9001 certified company that does not compromise on the quality and embracing the cGMP.
---

Art Laborteknik, was founded in 1997, to operate in importation and sales of laboratory equipment in Ankara, Turkey. Art Laborteknik employs 7 sales representatives, 3 service and 4 administrative personel positioned in three largest cities; İstanbul, Ankara and İzmir, in Turkey. Our dealers across Turkey serve all customers for sales and after-sale service. Art Laborteknik's vision is to become the leader in its sector by following technological advances, adopting professional management principles, striving for quality and customer satisfaction.
---
Info & Documents
Organization: Akdeniz Tanıtım A.Ş.

√ Documentary Center
√ 2018 Post Show Report
√ Exhibition Catalog 2018
√ Booklet of Symposium 2018
√ Booklet of Events 2018
√ Accompanying Events 2019
√ Partners
√ Contact Persons
√ Photo Gallery